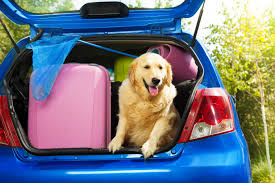 When it comes to traveling with your furry loved one, especially for the first time, you want to be prepared. Follow our successful tips to ensure safe and fun traveling:
EAT. DRINK. POOP. PLAY.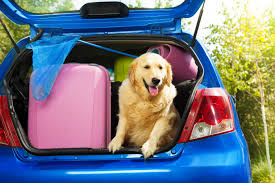 Whether you are traveling by airplane, boat, or automobile, make sure your pet, emotional support animal, or service dog eats, drinks, poops, and play at least 4 hours prior your scheduled departure. Bring Fido offers more tips and details for first time travelers.
ARRIVE EARLY.
If flying with your animal, arrive early to the airport to ensure timely security. Make note where the pet relief areas are located in the airport. The pet relief area is designated for your animal to relieve itself while you wait to board a plane or when you land from a long flight.
PRIORITY BOARDING.
Remember, emotional support animals and service dogs may board flights during pre-check, which means you may board before everyone else does. This early boarding ensures you may become comfortable and settled without the distraction of others around you.
WARNING – NO OVERHEAD BIN.
Animal's Should Never Be Placed in an Overhead Bin
In recent news, a 10 month-old puppy died when a United Airlines flight attendant demanded the pup be relocated to the overhead bin from the carrier underneath the seat. You are permitted to travel with your animal on your lap or seated around your feet. Do not let a flight attendant or anyone jeopardize the life of your furry companion.
RELAX. ENJOY.
Relax and enjoy the flight. When you are calm, your animal will be calm too. Check out Rover.com for more information on flying with your pet or emotional support animal.
PACKING LIST. PACKING LIST
Don't forget these important items when packing your pet's or emotional support animal's baggage:
Service/Emotional Support Animal Letters from your health care provider
Veterinarian's Health certificate and medical records
Any Specific Airline Form
Leash and poop bags
Spare collar with identification tag
Enough dog food and treats for the entire trip
Plenty of bottled water (a sudden change can upset your dog's stomach)
Food and water dishes
Your dog's favorite toy and blanket
Any special medication your dog might need
Pet wipes or grooming products